Feature Film Production in 3d & HD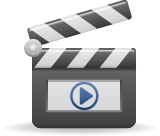 Professional Independent Digital Feature Film Production
Strand Studios is a production company that can accommodate all the needs of a project going in to production.
We primarily use independent contractors for our productions so we can keep costs and overhead low.
We pride ourselves in the quality and professionalism of our work and we stop at nothing until the story, image and overall vision is at its peak.
We excel at taking a simple idea and turning it into a story that can capture the imagination of the viewer. We use a special combination of directing techniques, camera angles, composition, lighting, and visual effects to tell the story. We believe that in addition to having a solid foundation and story we can use our talent and experience to take the project to the next level.. We aim to achieve this goal with the least amount of cost to our clients. We are able to do so by not making mistakes, being prepared and having top notch talent along with a strong drive and vision.
Our production team is reliable, hardworking and highly experienced and knowledgeable in the film industry. We have a large array of contacts and professionals available to use that will allow a film to have the best production quality possible. We have resources available to you whether or not you show is Union or Non-Union.
We use cutting edge technologies such as the RED 4K camera, High Definition Video, 35mm film, Super 16mm film, Final Cut Pro, Avid systems and high end graphic solutions to capture and deliver your final polished product.
Please contact us for more information.